This lizard was relaxing under the prickly pear cactus late yesterday. It was notable for its especially long tail. It almost looked like a snake-lizard.
Popsey claims the lizard asked him for an ice cube. Not one to hold back, he tossed one over from his glass. It was a perfect shot, rebounded off the wall, and landed right next to the lizard. It didn't even flinch. Immediately it began licking the ice cube.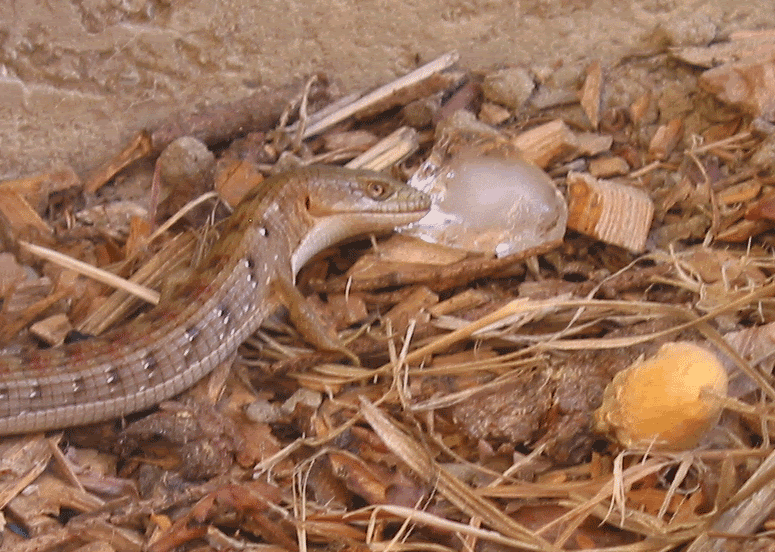 Lounge lizards like happy hour too.